AIA Tennessee's Advocacy News details on our annual Architects' Day on the Hill event as well as current position statements and advocacy related news.
Recent News
The 112th General Assembly will convene at noon on January 12, 2021.
State Senate
In the Tennessee State Senate, Democrats gained a seat for the first time in 16 years when incumbent Republican Senator Steve Dickerson lost to Democrat Heidi Campbell in Senate District 20 (Davidson County). Campbell is a former mayor of the City of Oak Hill, one of Metro Davidson County's satellite cities. Former Representative Page Walley won the vacant seat in West Tennessee created by the retirement of Senate Education Chairman Dolores Gresham, which was expected after he won the Republican primary in August. The Senate's balance of power is now 27 Republicans and 6 Democrats.
State House of Representatives
While the Tennessee State House will welcome several new members due to retirements and primary upsets, the balance of power remains unchanged with 73 Republicans and 26 Democrats. The only incumbent to lose on election night was John DeBerry of Memphis, who held the seat as a Democrat for 24 years but was forced to run as an Independent this year after being removed from the Democratic primary by the State Executive Committee over his penchant for voting with Republicans on hot-button issues like abortion and school vouchers. DeBerry lost overwhelmingly to the Democratic nominee, Torrey Harris. Republican Eddie Mannis, who won the seat of retiring Knoxville Representative Martin Daniel.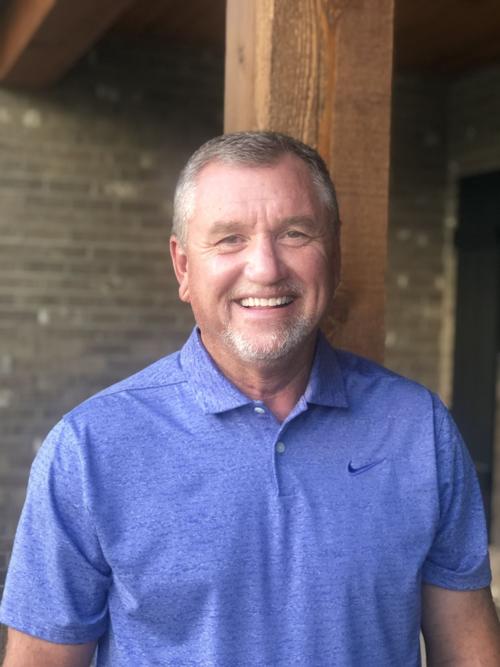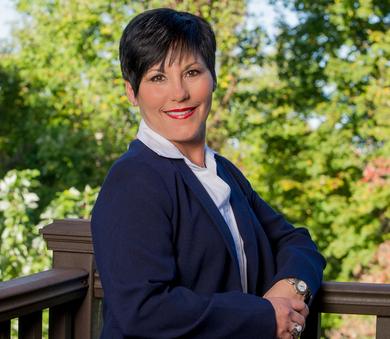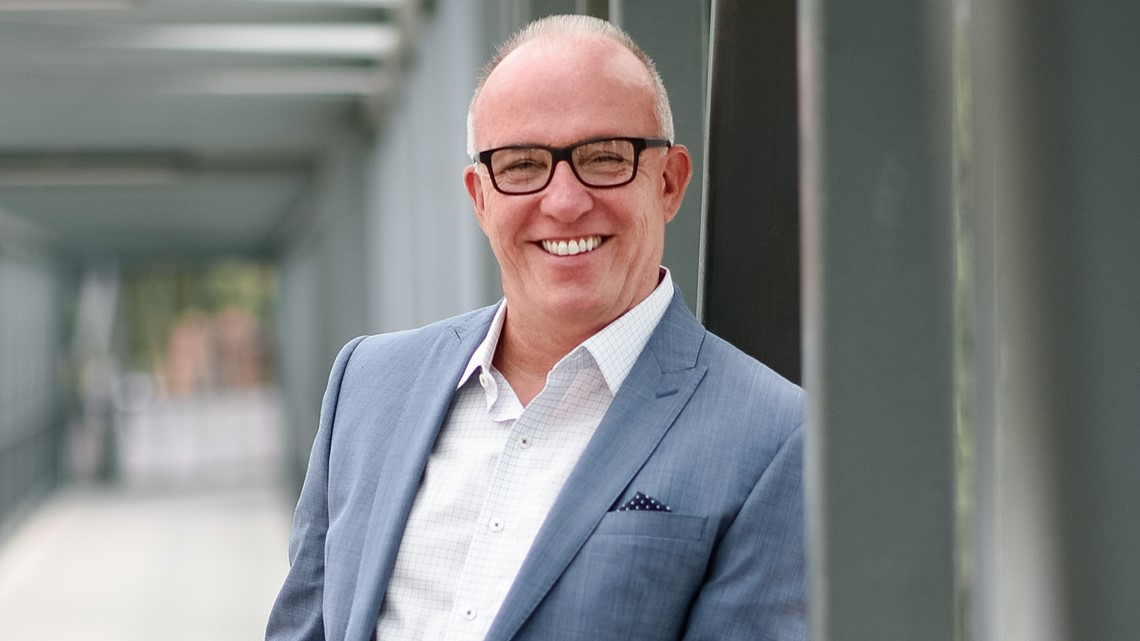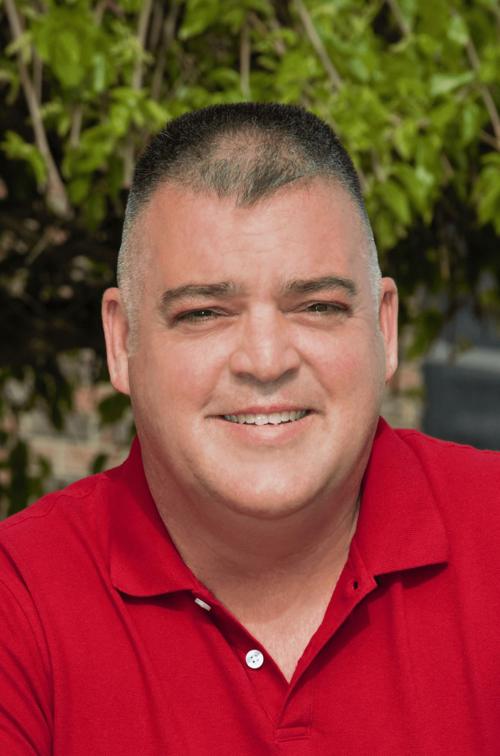 Last night's election was a mixed bag of expected conclusions, surprise upsets and razor thin margins for open seats. Full results can be found here and a summary of some of the more notable races is below.
US Senate
In one of the most heated and negative primary campaigns in the country, former Economic and Community Development Commissioner and Ambassador to Japan Bill Hagerty, who was endorsed by President Trump, defeated Dr. Manny Sethi  and 13 other candidates to win the Republican nomination for the open US Senate seat created by Sen. Lamar Alexander's retirement.  Hagerty won with about 51% of the vote.
On the Democratic side, Marquita Bradshaw, an environmentalist and activist from Memphis who raised less than $9,000, defeated James Mackler and three others with about 36% of the vote in a surprising upset.  Mackler, who initially ran against Sen. Blackburn in 2018 but bowed out of the race when former governor Phil Bredesen decided to run, is a Nashville attorney and former Army helicopter pilot who was endorsed by the Democratic Senatorial Campaign Committee, Bredesen and others and reported raising $2.1 million.
1st Congressional District
In the Republican primary to replace retiring Congressman Phil Roe in northeast Tennessee, Kingsport pharmacist Diana Harshbarger garnered less than 20% of the vote in defeating 15 other candidates to win the nomination in the heavily Republican district.  The hotly-contested primary included Sen. Rusty Crowe, Rep. Timothy Hill and Rep. David Hawk, who is also running for reelection to his House seat.
TN Senate
District 20: In a tight race for the Democratic nomination to face Sen. Steve Dickerson in November, Heidi Campbell defeated Kimi Abernathy by a margin of 51%-49%.  Campbell, the mayor of Nashville satellite city Oak Hill, will face Dickerson, the lone Republican from Nashville in the General Assembly, in what is expected to be a competitive race this fall.
District 26:  In the open seat contest to replace retiring Sen. Delores Gresham, former State Representative Paige Walley defeated former Agriculture Commissioner and County Mayor Jai Templeton by a vote of 53%-47%.  Gresham had endorsed Templeton to succeed her.
All of the incumbent senators who faced primary opponents defeated their challengers.
TN House
It was a different story for House incumbents, however, where three Republicans and one Democrat fell to primary challengers.  
Rep. Matthew Hill (R – Jonesborough), Rep. Micah Van Huss (R – Jonesborough), Rep. Rick Tillis (R – Lewisburg) and Rep. Rick Staples (D – Knoxville) each lost their primary contests.
In Knoxville, former mayoral candidate Eddie Mannis narrowly defeated Gina Oster for the Republican nomination for the seat being vacated by Rep. Martin Daniel.  Mannis will face Democrat Virginia Couch in the general.  
In the open seat left by Speaker Pro Tem Bill Dunn's retirement, former Knox County Commissioner Michele Carringer won a hard-fought Republican primary to face Democrat Elizabeth Rowland.
In west Tennessee, Republican John Gillespie and Democratic Gabby Salinas each won their respective contests to face each other for the open seat created by the retirement of Rep. Jim Coley (R – Bartlett).  
In the race for the seat of retiring Rep. Andy Holt (R – Dresden), Tandy Darby won a five-way contest for the Republican nomination with 38% of the vote.  With no Democrat in the race, Darby will be the next Representative for District 76.
In the Republican primary for Rep. Timothy Hill's seat, who eschewed a reelection campaign to run for Congress, former representative Scotty Campbell won the nomination with 74% of the vote.  With no Democrat in the race, Campbell will return to the Legislature in January.
111th Tennessee General Assembly Adjourns Sine Die
The 111th Tennessee General Assembly completed its final order of business for the year in the early morning hours of June 19th following a marathon through-the-night session that began at 9:30 a.m. Thursday, June 18. The final hours were marked with a spate of disagreements between parties and chambers, with the latter preventing passage of bills that were a priority for each chamber, including certificate of need and telehealth legislation and a Chamber-backed civil liability measure.
$39.4 Billion Budget Passed
The final act was headlined by a $39.4 billion budget that replaced and further trimmed a budget the legislature approved in March. The scaled-back spending plan anticipates a $1 billion shortfall in the fiscal year 2021 and, following a "stalemate" between the two chambers, eventually cleared the impasse in a conference committee.
The new budget closely resembled the one proposed by the governor and approved by the Senate the week of June 8, slashing a number of priorities initially proposed by the governor earlier this year. That, of course, was before the state was physically and financially rocked by two devastating tornadoes and the COVID-19 pandemic. Below are a few notable cuts to the administration's original list of priorities:
Reducing a $25 million broadband initiative to $10 million.
Eliminating pay raises for teachers, state employees and legislators.
Reducing funding for capital maintenance projects for state-owned properties and higher education institutions from $98 million to $70 million.
State Issues Bonds for Priority Capital Outlay Projects
Tennessee ended its long streak of paying cash for projects and is issuing bonds for select initiatives.
$65M for an Amazon infrastructure grant
$50M for a Volkswagon infrastructure grant
$34M for an MTSU building for the School of Concrete and Construction Management
$33M for a University of Memphis Stem Building
$22M for a Chattanooga TCAT Advanced Manufacturing Building
$18M for a West TN Veterans Nursing Home
Week in Review – May 21, 2020
NOTE: Our next Government Relations Committee call is scheduled for Friday, May 29 at 9am/central (10am/eastern).
Virtual State of the State Session – May 27
The next session is scheduled for May 27 at Noon/central (1pm/eastern). If you didn't get to participate on the May 20 session, please register online at https://form.jotform.com/201286578436160                        
General Assembly to Begin Committee Work Next Week
Starting Tuesday, the House will begin a full schedule of committees. The Senate will have a Finance, Ways, and Means Committee to hear from Finance and Administration Commissioner Butch Eley. Both chambers will begin Floor Sessions starting Monday, June 1st. You can view the legislature's schedule here.
By the numbers:
Total bills in the 111th General Assembly: (2020 Session): 1,363
Legislation passed in the 111th General Assembly: (2020 Session): 158
Bills that remain viable in the 111th General Assembly: (2020 Session): 1,205
Number of House bills in committees next week: 391
Number of bills awaiting only House action: 110
Number of bills awaiting only Senate action: 50
January proposed budget amount: $40.8 Billion
Revised budget (passed in March): $39.8 Billion
COVID-19 Update 
AIA TN sent a letter to Governor Lee and other State Officials about AIA's Re-Occupancy Assessment Toolkit. Please feel free to use/distribute this toolkit to your clients and other public officials.  View AIA ReOccupancy Assessment Toolkit Letter 5.20.2020 here.
Governor Lee gave another update Thursday afternoon on the COVID-19 efforts throughout the state. Below are key updates:
Governor Lee has signed Executive Order 38 that allows for groups of up to 50 people to participate in social and recreational activities, as well as re-opens bars and larger attractions. All businesses that are re-opening are asked to take the Tennessee Pledge, and follow health guidelines.
Department of Human Services will expand childcare services for essential employees. This expansion includes all categories of essential workers, and will continue through mid-August 2020. This financial support program is geared to keeping essential workers on the job throughout the state.
Department of Education is working on guidance and re-opening toolkits for schools to re-open in the fall.
Statewide unemployment has reached 14.7%, Governor Lee is hoping that the re-opening of the economy will help get Tennesseans back to work.
You can view the entire press conference here.
You can view the Executive Orders that Governor Lee has signed here.
---
To date, Tennessee has 18,961 confirmed cases of COVID-19, 313 deaths and 1,539 hospitalizations. Over 12,000 have recovered from the virus, and
360,583 Tennesseans have been tested.
---
Week in Review May 15th
Construction Guidelines Released
Last week, Tennessee's Economic Recovery Group issued guidance for the construction industry, including capacity limits, spacing requirements & frequent sanitation to keep Tennesseans safe at work.
This plan was developed by Governor Lee, the Unified Command Group (UCG) and Tennessee's Economic Recovery Group (ERG) with input from health experts, state and local partners and business and industry leaders. It includes specific recommendations which enable most businesses to reopen responsibly without the burden of heavy mandates. This will be a gradual process, with room to adjust as we evaluate changing data.
Other resources & guidelines released were:
April Revenues Released
Finance and Administration Commissioner Butch Eley announced that April revenues were less than the monthly revenues from the previous year. Overall, state revenues for April were $1.3B. That is a negative growth rate of 39.75% compared to last year. It is also 693.8M less than the state had budgeted. Commissioner Eley accounted this downturn to the COVID-19 pandemic. You can read the full release from the Department of Finance and Administration here.
Brandon Gibson Named Lee's Chief Operating Officer
Governor Lee announced this morning the appointment of Brandon O. Gibson has Chief Operating Officer for the state of Tennessee. Gibson replaces Butch Eley, who was appointed Commissioner of Finance and Administration. Prior to this appointment, Gibson served as a Senior Advisor to the Governor. Gibson served on the Tennessee Court of Appeals for over four years. You can read the full release from Governor Lee here.
Executive Order Numbers 36 and 37
Today, Tennessee Governor Bill Lee signed Executive Order Nos. 36 and 37, extending the state of emergency declaration from May 18, 2020 to June 30, 2020, in order to extend certain provisions facilitating the State's continued response to the COVID-19 pandemic.
 
Executive Order No. 36 consolidates provisions from Executive Order Nos. 15, 19, 20, 24, 28, and 32 into one order, while extending and in some cases expanding those provisions, and Executive Order No. 37 extends Executive Order No. 26.  The extensions will ensure continued:
Broad access to telehealth services;
Increased opportunities for people to easily join the healthcare workforce;
Easier access to unemployment benefits;
Supply chain and price gouging protections;
Extended deadlines and suspended inspection requirements to avoid unnecessary person-to-person contact;
Increased opportunities to work remotely where appropriate; and
Ability to remotely notarize and witness legal documents through electronic means.
Codes Review Newsletter
The Department of Commerce and Insurance has published its May Codes Review Newsletter and members can find it here.
AIA Releases New Resource for Safer Re-occupancy of Buildings
AIA's Disaster Assistance Committee developed the Re-occupancy Assessment Tool to provide public officials, businesses and architects with practices that protect the health, safety and welfare of the public while businesses, stores, restaurants, etc., reopen. The tool provides a framework of strategies and general mitigation measures that can help reduce exposure to COVID-19. Download today.
Opportunity for Members Wishing to Participate in ICC Codes Development Process 
The International Code Council (ICC) is accepting applications to serve on its 2021/2022 Code Committees during the next code cycle to develop the 2024 editions of the ICC International Codes. Deadline for applications is June 1, 2020. The deadline is fast-approaching on an opportunity for architects to help shape the future of our built environment. Learn more.
AIA Tennessee's Virtual "State of the State" | May 20 and May 27
AIA TN's 2020 President Bob Franklin and Executive Vice-President, Ashley Cates, will host AIA TN's first ever virtual "State of the State" on two different occasions. Join us to learn and hear from leaders about AIA TN's 2020 initiatives and programs that are transitioning to accommodate members during the COVID-19 pandemic. Space is limited – please register today! Earn: 1 LU
Webinar: AIA Framework for Design Excellence in Practice – May 28
The AIA recently adopted the tenets of the Committee on the Environment's (COTE) Top Ten Framework as its new "Framework for Design Excellence." Hastings Architecture is using the framework across projects to calibrate goals, targets, and elevate design dialogue among teams. The Framework and its accompanying Toolkit and Super Spreadsheet seeks to close this information gap and make sustainable design strategies accessible to all architects. In this session, Hastings Architecture will describe each of the ten framework measures and share project case studies examples.Earn 1 LU|HSW. This program is presented in association with AIA Middle TN's Committee on the Environment. Register today! 
View May 2020 Enews for more information on COVID-19, Awards and Continuing Education.
---
WEEK OF MAY 8, 2020
State Begins to Ease Restrictions
Restaurants, retail stores, and gyms reopened their doors on April 27th, as Tennessee began the first phase of restarting its economy.   Governor Bill Lee also announced that close contact services, such as salons and barbershops, also restart at half of their facility's capacity on May 6 utilizing fire code restrictions. It is estimated that approximately 38,000 Tennesseans work in this category of business in the state.
The re-openings apply to 89 of Tennessee's 95 counties.  The other six counties, Shelby, Madison, Davidson, Hamilton, Knox and Sullivan, are establishing dates and criteria for reopening with input from their locally-run health departments.     
New Executive Orders
There were two Executive Orders issued this week. Executive Order 33 for reopening of close contact services with protocols in place, expanded testing efforts, the resumption of dental procedures, small and rural hospital grants and current Department of Health testing results. Executive Order 34 extends the temporary policy of allowing public meetings by electronic means until June 30th.

Tennessee Restarts Elective Medical Procedures

Elective medical procedures began on Friday, May 1st as Tennessee's economy is restarted.  Elective procedures ceased March 23 in order to conserve personal protective equipment (PPE), preserve hospital inpatient capacity, and promote social distancing to reduce the spread of COVID-19.  It was part of the effort to flatten the curve and avoid overwhelming hospitals as the number of COVID-19 infections in Tennessee increased. 

State Temporarily Freezes New Non-Mission Critical Hires To State's Workforce
Governor Bill Lee has directed the Tennessee Department of Finance & Administration to temporarily freeze any new non-mission critical hires to our state's workforce. 
Nashville
Mayor Cooper announced that the first phase of reopening the city will begin on Monday, May 11th. This will allow restaurants and retail stores to open at half capacity. Employees must wear masks and temperature checks will also be required.
---
WEEK OF MAY 1, 2020
Schedule begins to take shape for General Assembly to Reconvene
The Cordell Hull Building will reopen to staff and members on Monday, but the legislative office complex will remain largely closed to the public. There will be an exception for guests who have scheduled appointments with lawmakers. Comprehensive social distancing protocols have been announced for staff to follow to limit exposure between guests, staff and Members.
A tentative schedule for the House of Representatives was released this week with committees beginning to meet the week of May 25th with the scheduled floor session on June 1st. The Senate is expected to follow a similar track. It is unclear at this point how long the will stay in session before adjourning sine die (thus ending the 111th General Assembly), but the prediction is between one and three weeks. "Mission critical" bills and those impacting the state budget are going to make up the bulk of the issues considered.
Attorney General Weighs in on Governor Lee's Executive Orders to Reopen the Economy
Governor Lee issued Executive Order 29 last Friday to allow restaurants to reopen at limited capacity. The order created questions as some local governments considered issuing their own reopening plans and what that would mean in conjunction with Governor Lee's Tennessee Pledge.  Attorney General Herbert Slatery issued a legal opinion on Governor Lee's executive order and the question of if it may supersede local orders.
Per General Slatery's opinion, the governor's emergency powers trump the authority of local health departments to issue restrictions in response to the coronavirus pandemic. Governor Lee, who has launched a re-opening of some businesses in recent executive orders, then announced that restaurants across the state could reopen for dine-in services under strict health conditions. He said the reopening in large cities was subject to the approval of the County Health Department. The opinion was requested by Senate Speaker Randy McNally (R-Oak Ridge) and House Speaker Cameron Sexton (R-Crossville). It is just the seventh legal opinion issued by Slatery's office this year. Read more here.
Fitness Centers to Open Friday as Part of Tennessee Pledge
Tennessee's Economic Recovery Group announced guidance for gyms and exercise facilities on how to reopen. Governor Lee is opening businesses in phases depending on how close the contact is required for the profession. On Monday, the Lee administration opened restaurants at limited capacity and retail stores were authorized to open on Wednesday. Gyms will be allowed to reopen in 89 of the state's 95 counties beginning Friday, May 1. The counties excluded are those with locally-run health departments: Shelby, Madison, Davidson, Hamilton, Knox, and Sullivan.
In addition to strict adherence to CDC guidelines, the State recommends gyms, fitness/exercise facilities, or substantially similar facilities and activities put into place measures to protect consumers and employees. The full guidelines are posted online here.
COVID-19 Testing Update
The President announced this week that states should move to test 2% of their population each month. With almost 170,000 residents tested already, Tennessee has met this goal for April.
Tennessee is increasing testing of vulnerable populations in the coming weeks, including widespread testing of all long-term care facilities in Tennessee (more than 700 facilities and 70,000 residents) and additional testing sites in minority communities. The State has partnered with National Health Care Corporation to test all residents and staff within their 38 Tennessee facilities.Expanded testing continues this weekend (May 2-3) for all Tennesseans regardless of symptoms with new drive-through sites available across each Grand Division. Sites for this can be found here.
Tennesseans can get a test five days a week at county health departments — a full list of sites is available here, and additional information on Tennessee's aggressive testing push is available here.
EPA, CDC Release Guidance for Cleaning and Disinfecting Spaces Where Americans Live, Work, and Play
Guidance helps facilities and families implement Opening Up American Again guidelines
The U.S. Environmental Protection Agency (EPA) and the Centers for Disease Control and Prevention (CDC) released updated guidance to help facility operators and families properly clean and disinfect spaces. The guidance provides step-by-step instructions for public spaces, workplaces, businesses, schools, and homes. Read the full release here.
Child Care for Essential Workers
To help Tennesseans move forward during the COVID-19 emergency, the Tennessee Department of Human Services is increasing access to child care at no cost for Tennessee workers who are providing "essential businesses and services" through June 15, 2020. This child care is available through payment assistance with TN DHS-licensed child care agencies and a partnership with Tennessee YMCAs and Boys & Girls Clubs. Click here for more info and to sign up.
Tennessee General Assembly Recessed Until June 1st
The General Assembly recessed early on March 19th after passing what is being called a preliminary state budget. Originally, the Lieutenant Governor and House Speaker, in an effort to minimize the risk of spreading COVID-19, began limiting access to the Cordell Hull Building, except for legislators, staff, and members of the media. It was also announced that both the House and Senate would take the extraordinary step of suspending all non-essential legislation and work toward passing an emergency budget.
Both the Senate and the House moved to recess until June 1st. It is the intent of the legislature to return then to finish the rest of the bills that were not addressed. Under normal circumstances, the General Assembly would adjourn sine die for the year, ending the 111th General Assembly. However, under these extraordinary circumstances, the legislature will simply recess which will allow them to return later. 
All legislation that was moving through the legislative process is essentially frozen in place. If the legislature returns, all bills will be picked up where they were left. If the legislature does not return, since it will be a new General Assembly following the elections in November, the "hopper" will be wiped clean and all legislation will be need to be re-filed. 
Of particular interest, the licensing bills had been already met their fate for the year and had been taken off notice. We expect to see some variation of most of them in 2021.
The historic tax credit bill that AIA and numerous allies have been working on was on the cusp of meaningful discussion in the Finance and Commerce committees in the House and Senate, respectively. The work our members accomplished in their districts and at Day on the Hill had yielded an impressive and growing list of cosponsors.
AIA Tennessee's Government Relations committee will reconvene once the legislature returns. Committee, staff and lobbyist will continue to monitor all priority bills and legislation impacting architects and the built environment for when the legislature is back in session. 
---
"Critical Bills"
It was a short list of what the legislature deemed to be critical to the continuation of state government and included:
Those that impact tax collections and federal match funds that directly impact the budget
Holding local school districts harmless from a myriad of otherwise mandated requirements surrounding testing, attendance and graduation requirements
Fixes to two previously-passed bills being challenged in court
The Budget
This new budget is very different than the budget that Governor Lee presented to the General Assembly earlier this year. Nearly one billion dollars of expenses were cut in response to the emergency situation of COVID-19. The bulk of the language making up the spending plan can be found in this amendment. Some highlights include the following:
$200 million in grants for local governments
$150 million in a public health fund in response to the COVID-19 pandemic 
$350 million into the state's rainy day fund
$30 million into a TEMA fund in response to the Super Tuesday tornadoes 
$19 million added to state Healthcare Safety Net
2% raise for teachers
1% raise for state employees
Relative to buildings, the budget does include:
$2 million for pre-planning
$42 million for capital maintenance
All other major initiatives the Governor had previously rolled out in his State of the State are put on hold. This includes policy proposals aimed at early literacy, new capital outlay, mental health, abortion restrictions and gun permits, among others.
If you missed the free webinar: Advocacy 101 and "What's Day on the Hill?", you can download and listen to it at your convenience!  
AIA TN Board Member, Matt Lyle, Associate AIA, provides insight into advocating for the profession. He gives tips on what you can do at the state and local levels to make an impact. You'll also learn the importance of Architects' Legislative Day on the Hill and what to expect when you participate in the annual event in Nashville! 
---
Advocacy Archives
DesignVote10 – The AIA Online Voter Guide
October 7, 2010
For the first time, in an effort to inform members on the results of the Rebuild & Renew legislative campaign launched in 2008, the AIA has developed an online voter guide. It is our hope that this guide will provide pertinent information to voters both within and outside of the Institute on legislation that impacts architects and the built environment. | More…
Pertinent Bills Introduced
February 5, 2010
One of AIA Tennessee's major focus points is on managing and encouraging legislation that benefits our architect members and the constuction community.  Read on for information on bills currently introduced that pertain to you. | More…
State Building Commission
Dec 1, 2009
The constitutional officers are currently revising the architect/engineer selection process.  AIA Tennessee is assisting in this effort.  Six architects are working with the Treasurer's office to craft the document.  Warren Goodwin, FAIA; chairs the architect participation; and he is assisted by Bill Beaty, FAIA; Bill Blankenship, AIA; Kelly Headden, AIA; Peter Heimbach, AIA; and Al Thomas, AIA.
State Fire Marshal's Office (SFMO)
Dec 1, 2009
We are so proud of our collaborative relationship and the modernization being completed at the SFMO.  In addition to adoption of the International family of codes, the Department passed a comprehensive Dispute Resolution Process and is currently testing its electronic plans review system. The SFMO will travel the state later this fall to provide training in electronic plans submissions.